Organization
ECOTHERM is organized in four time zones: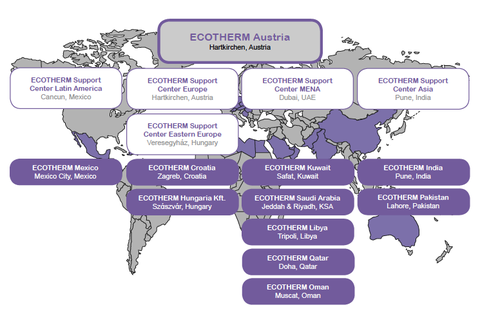 In each time zone a support center is the first level support for franchisees supporting them at sales activities, at designing solutions, project management, installation, commissioning and maintenance issues.
The main production facility is located in Austria.
A second production facility is located in Hungary.
At the moment ECOTHERM have ten franchisees and about 20 further partners all over the world.
In each country, region or state only one ECOTHERM franchisee may exist. There can be additional distributors, which have to coordinate their activities with the franchisee and/or the ECOTHERM headquarters in Austria.