Philosophy
Mission
ECOTHERM amazes its customers with individual hot water, steam and solar systems.
Vision
ECOTHERM is the leading brand of individual solutions for hot water, steam and solar systems for
hotels, hospitals and industry in Europe, Middle East, Asia, North Africa and Central America.
Values
Quality
Experience
Innovation
Individuality
Sustainability
Partnership
Credo
ECOTHERM – individual heat transfer solutions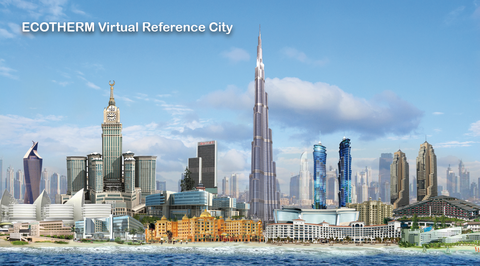 All buildings you can see at the "ECOTHERM Virtual Reference City" have been equipped with hot water, steam or solar systems from ECOTHERM.