Mutual Investment
Investment of ECOTHERM franchisee: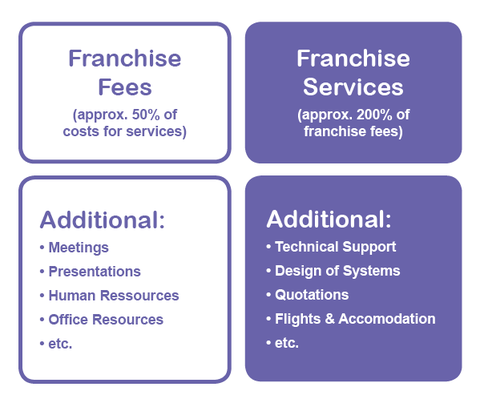 The franchise fee covers approximately 50 percent of the costs of the franchise services. The franchisee additionally invests in sales & marketing activities. And ECOTHERM invests in technical support etc.

So ECOTHERM and a franchisee both invest usually a similar amount of money.

But ECOTHERM does not take 50 percent of the profit, but only a fixed franchise fee. We are convinced that this is a very fair basis to start a successful long-term cooperation.