ECOSIZE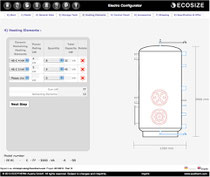 With the online software ECOSIZE - which is developed by ECOTHERM - franchise partners can design solar, hot water and steam systems and create appropriate specification texts via a web browser and a tablet.

A user can quickly generate ready-to-use offers in word. In addition, a technical
manual and a submittal can be generated.

Franchisees can also hand over ECOSIZE to planers and constractors.