National Trademark Rights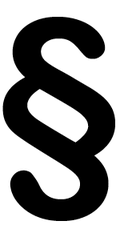 As ECOTHERM franchisee you can use the national tradmark rights for "ECOTHERM" for the country of interest as long as there exists a valid contract
between you and the franchisor.

The philosophy of the ECOTHERM franchise system is to establish only one
franchisee per country who is responsible for the whole business there. The franchisee cares about networking, sales, project management, installation,
commissioning and after sales service.

An ECOTHERM franchisee is only allowed to make offers for projects in his
country. If there is an inquiry from an other country with an other franchisee,
he has to forward the inquiry to this partner.
If the inquiry is from a country without franchisee, he has to forward the inquiry
to the ECOTHERM headquarters in Austria.
This is an important fact since a franchisee also has to care about establishing
the brand ECOTHERM in his country. Therefore he is investing time
and money for marketing activities. So he should also harvest the return from
the market.
There can be single countries where there exists a distributor additionally to a
franchisee.